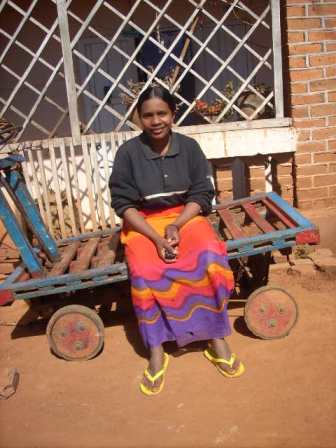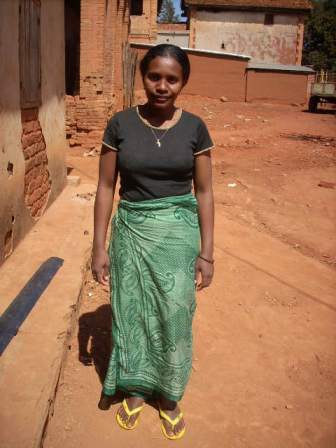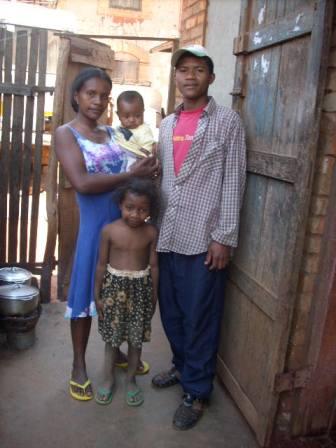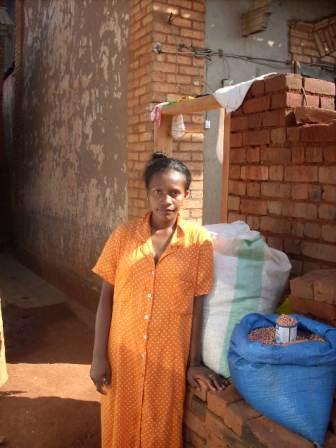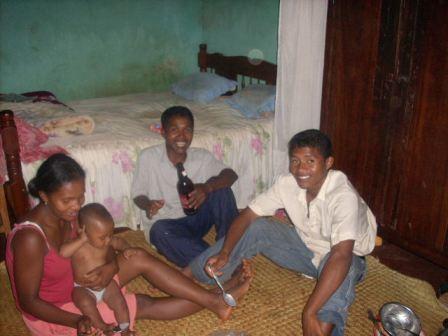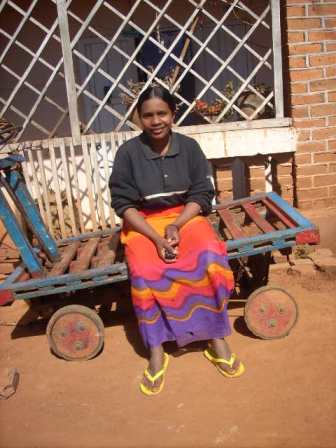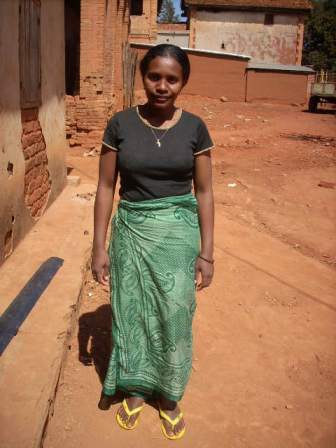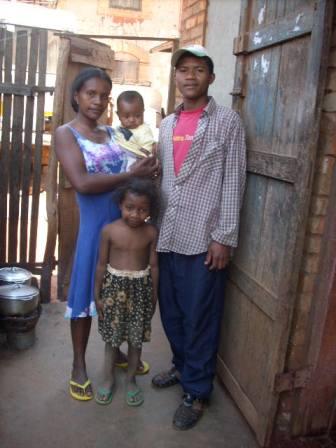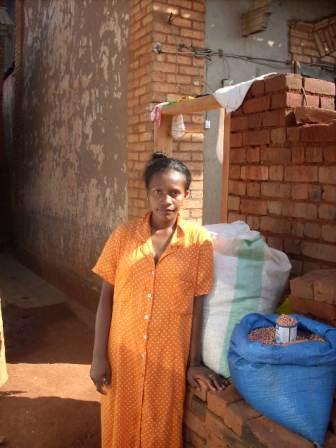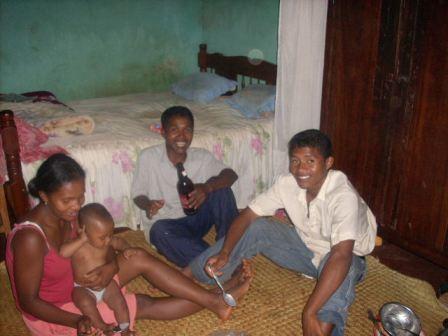 Rice Vendor
23 Years Old
1 Child
Married
8 Years of Schooling
My name is Madana Aldine and I am 23. I am married with one 5 year old daughter. I would like to use this loan to buy rice and then resell it in the market. I have lived in this town fro 6 years, since I was married. I studied until 8th grade.
Hello from Miadana Aldine. We eat three meals a day and at each meal we always have rice. For example, yesterday for breakfast we had rice with small pieces of fried beef. For lunch we had rice with zebu meat (beef) and watercress, and litchis for dessert. For dinner, we again had rice with zebu and greens. I am the one who shops for the food and prepares it. My family's favorite meal is rice with fish sauce.
Hello! It's me, Miadana. The illness that my family has most often is fever. Ambalavao has a climate different that the other places because it is surrounded by mountains and has brush fires that burn the forests. This is what makes the climate different. The season that I like the best is winter because there is the harvest and business does well at that time. Also, food is abundant and less expensive. It is the rainy season here now and it is hot. This is not good for my business because people do not have a lot of money to spend and they are busy with farming.
Hello! It's Miadana; every morning I wake up at 5 am to make breakfast and clean the house; after breakfast I get my children ready for school and take them there. On my way back I pass by the market to buy the food for lunch; when I get home I start my sales and stay until 5 pm. We eat dinner at 7 pm and go to bed at 9 pm. All weekdays ar elike this and on weekend i do laundry and completely clean the house.
Hello! It's me, Miadana. I have just one child who goes to school and I don't think I will have a problem because I have already prepared for this for a long time. I know that the price of schooling increases a lot each year and the same for the cost of school supplies despite all the efforts that the government makes to help parents with these costs. The parents need to buy these things because the children need them for their studies.
Hello! It's me, Miadana. My business is going well at this time even though sales have decreased a little but it is always like this during the planting season. For the vacation, my children are going to visit their uncile and will stay there until school starts. Our Independence Day celebration wasn't like usual this year, because I organized a large family reunion and we all ate together. It was wonderful.
Hello! It's me, Miadana. The month of June is the last month that business goes well because it is the end of the harvest. After our Independence Day, people begin planting and they spend less money except for seeds. For me, I will celebrate Independence Day just like all the other holidays. We will eat good things and the children will wear nice clothes. But I do not want to spend too much on just one day.
Hello from Miadana Aldine. I am happy because my business is going very well and I was able to repay the first installment without trouble. I hope that I won't have any trouble continuing to repay the loan you have given me. I am happy for the training we received as well because it will help me be smarter and grow my business. Thank you!
Aldine here. I want to thank you for giving me this loan that will allow me to create a small business with which I will be able to contribute to my household's spending and the education of my children. I am hoping we will be able to cover all of our expenses now thanks to your help and confidence in me! Thank you!