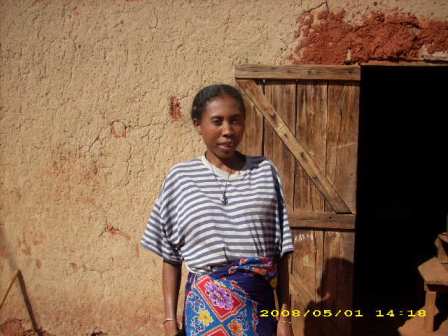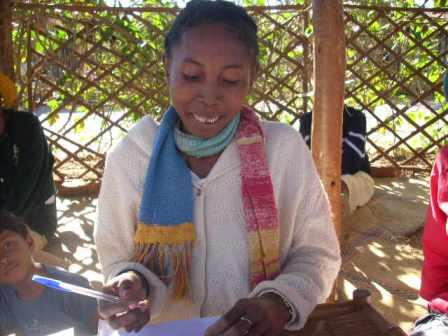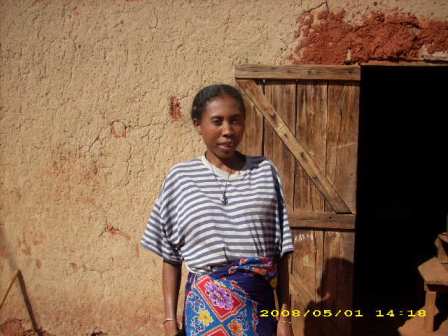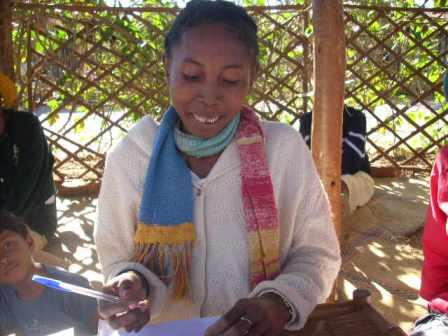 Rice Vendor
36 Years Old
1 Child
Married
11 Years of Schooling
My name is Ravaosolo Julienne, I am 36 and I have one son who is 11. I am married and I have lived here for 12 years. I studied until the 11th grade and I would like to use the loan to buy and resell rice. Right now I am a laundry woman and that makes very little money.
Hello! It's me, Ravaosolo. I have just one child who goes to school but I don't think I will have a problem because I have already prepared for the expenses during the last few months. I know the cost of schooling goes up each year and the cost of school supplies also becomes more and more expensive despite the efforts that the government makes. But the parents must buy these things which the children needs. The government helps out, but only for the public schools, not for the private schools.
Hello! It's me, Ravaosolo. My business is going well. For the vacation my children are going to spend their time playing, and the oldest one will help me with household chores. For the Independence Day celebration, we went to the parade in the morning and in the afternoon we went to the festivities that the town had organized. It was fun.
Hello! It's me, Ravaosolo. My business continues to go well at this time even though it is a bit difficult to find charcoal because all the villagers are busy with the harvest and they do not make charcoal. For me, Independence Day is like all the other holidays. The people spend their money in just one day and then the next day they have nothing. As for me, I am content to eat good food and that is all.
Hi, it's me, Julienne. I am happy that my business is going well right now and that I have been earning profits. I've been using these profits to pay back the first part of the loan this month. Thank you to the Masomboly team for the training they gave us to help us manage our finances. Thank you!
Julienne here. Thank you for the loan which will help me and my charcoal sales. This loan will help change the life of my family because we will be able to eat better and have a source of regular revenue. I wan to thank all of the funders and the Masomboly team for their confidence in me. I promise to work hard for my family and so that I can continue with the project. Thank you for this opportunity!