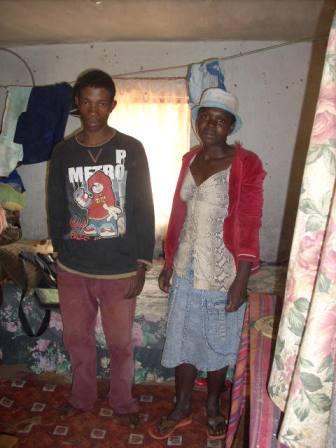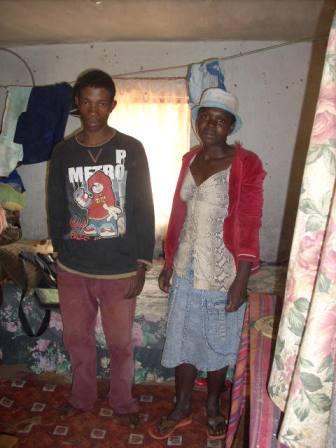 Sewing business
20 Years Old
1 Child
Married
8 Years of Schooling
My name is Nohariana Philoma and I am 20 years old. I have a 2 year old daughter and I am married. I have lived here for only 3 years, but I would like to expand my sewing business. I studied until the 8th grade.
Hello from Philomas. In my family we eat rice at each meal. For example, yesterday for breakfast, we ate rice with small pieces of fried beef. For lunch, we had rice with a vegetable sauce and for dinner we had rice with grilled chicken and mangoes for dessert. It is my husband who shops for the food and I prepare it. My family's favorite food is chicken with small peas.
Hello, it's me, Philomas. The illness that my famly has most often is the flu. In my opinion, it is because of the climate of Ambalavao. We are surrounded by mountains and the environment has been destroyed. The season that I like best is winter because my business does well at that time. I do embroidery and my clients are the villagers. It is hot now and it is raining a lot. It is hard on my business because I have fewer clients because the villagers are busy with farming and go to the market less frequently.
Hello! It's Philomas; I get up at 4 AM to fetch water, and then after I prepare breakfast, i clean up at the same time and after breakfast, I prepare my child for school, I bring him to school at 7:30 AM and leave to work and return only at 11 AM to pick him up from school, we go home and I prepare lunch, we eat and at 1:30 PM I bring him back to school and then i return to work and I finish at 4 PM, I go pick my child up from school, before going home we go to the market for the next day, we have dinner at 7 PM and go to bed; sundays it's church and laundry.
Hello! It's me, Nohariana. I have just one child who goes to school but I don't think I will have a problem because I have prepared for this for a long time. I know that the cost of schooling has increased a lot this year compared to last year and it is the same for the cost of school supplies, despite the aid that the government gives. But the parents must buy the things that the children need in order to study.
Hello! It's me, Nohariana. My used clothing business continues to do well. For the vacation, the children are going to help their parents with sales and also with household chores. To celebrate Independence Day, we did things differently than we normally do. We ate chicken, and in the morning we went to the stadium to watch the parade and listen to the speeches of the town officials. In the afternoon, the children attended the festivities that the town had organized.
Hello! It's me, Nohariana. Business is going even better because this month is our Independence Day and people spend a lot of money to buy things for the celebration. But afterwards, things will calm down a little because they need to begin working on the next planting season. For me, I will celebrate this holiday just like all the others: we will eat food that we don't normally eat, and the children will have new clothes. But it is necessary to budget our expenditures, as I don't want to spend too much.
Hello from Philomas. I am happy because I was able to repay on time just like everyone else. I didn't have any trouble with the first reimbursement because I have been earning a lot of profits and saving thanks to the training we received. Thank you!
Philomas here. I want to thank Masomboly for their confidence in me. I am happy becayse I have a business now and another source of income for my family. With the profits I can change my life, I am sure, and someday achieve my dreams. Thank you for your support and confidence!