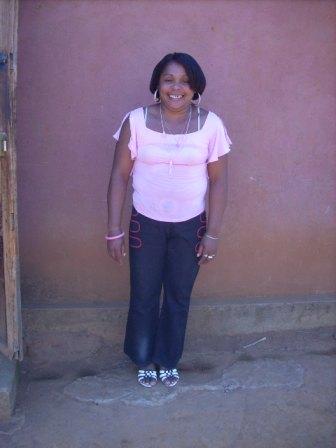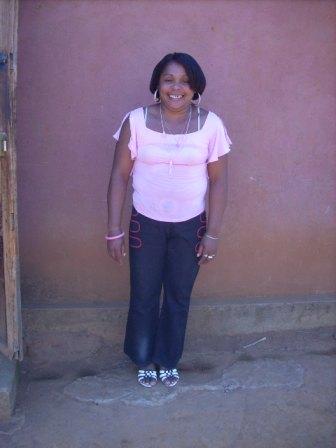 Trinkets Vendor
33 Years Old
0 Children
Single
12 Years of Schooling
My name is Ravelonera Lazarisoa Berthe and I am 33 years old. I am single and I would like to use this loan to buy and sell trinkets in the market on market days.
Hello from Berthe. My family eats three meals a day and after each meal we have a cup of coffee. Yesterday, for breakfast we ate rice with small pieces of fried beef. For lunch, we always have rice with a sauce of cooked greens, and for dinner we had rice with a bean sauce. I am always the one to go shopping and prepare the meals. My family's favorite food is rice with fish sauce.
Hello! It's Berthe. It's malaria that my family has a lot. In my opinion, the climate of Ambalavao is different from other places because the environment has been destroyed, and there are mountains all around. I like winter because it is harvesting season and there are not many diseases at this time. It's raining season here right now but this has no impact on my business because I sell something that people need everyday.
Hello! It's me, Berthe. I get up at 5:00 a.m. every morning to go get the yoghurt and bread to sell in my grocery store. I eat my breakfast just after that, and right after that, at about 6:30 a.m., I open my store. I do not close at lunch time. I stay there the whole day, eat lunch there, and then close the store at 7:30 p.m. After dinner, I make some juice to sell the next day, and I don't go to bed until it is finished. On Sundays, my store is closed because I go to church in the morning, and in the afternoon, there is often a meeting of Masomboly.
Hello! It's me, Ravelonera. I don't have children yet and since I am no longer in school, I do not know what to say except that each year the cost of education increases as well as the cost of school supplies. I think most parents begin saving for this some months ahead. But even when parents pay for their children's education, they know it is for a good reason.
Hello! It's me, Ravelonera. My business continues to go well. For me, Independence Day is the biggest holiday, but we did not have a big celebration because it is important not to spend too much money in one day. Because I am alone at my house, I did not wish to celebrate. During the morning I went to the stadium to see the parade and in the afternoon I stayed at my house. I do not have children, but I think that children spend their time playing during the vacation period.
Hello! It's me, Ravelonera. My little grocery store continues to do well and I don't think this will change even this month, because it is the end of the harvest and I sell the things that the people need on a daily basis. For me, Independence Day is the biggest celebration in the Betsileo region, not only because it celebrates our independence, but it marks the end of the harvest, and everyone has the means to celebrate.
Hi, it's me, Berthe. I am happy that my business is working well and I have been able to make my first loan repayment. I also have some money left over to continue my business and make some extra profits. Thanks to the training we received from the Masomboly team, I have been able to better manage my finances.
Hello from Berthe. I am happy to receive this loan. It has helped me open my own shop that is starting off very well. I want to thank the funders who have given me this loan and helped me change my life. Now I have something to do to gain some money for myself and my family and I am so happy. Thank you!