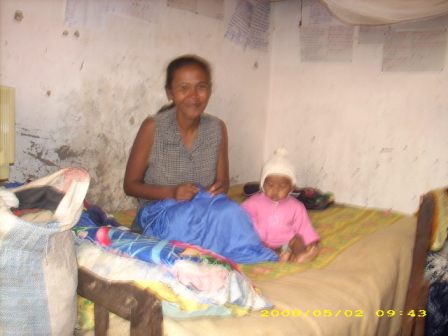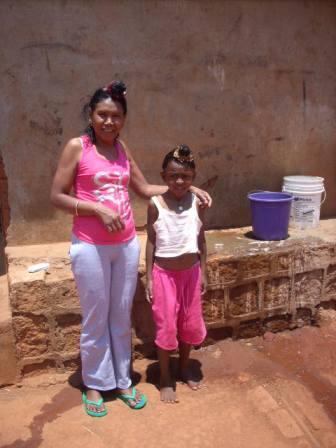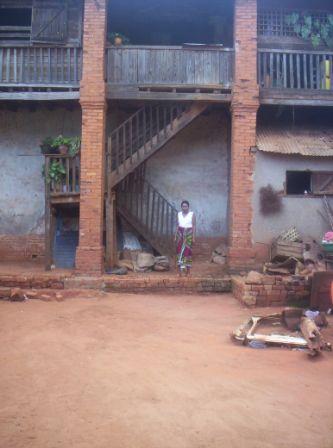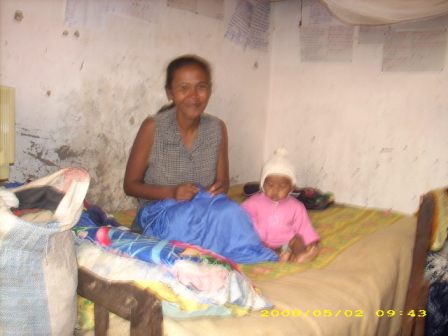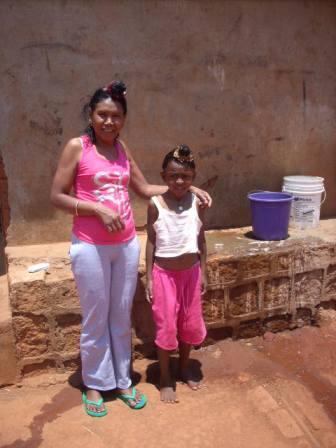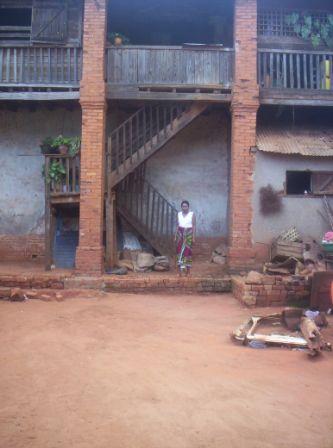 Trinkets Vendor
47 Years Old
2 Children
Single
11 Years of Schooling
My name is Razafindrasoa Lalao Celestine and I am 47 years old. I have 2 children, 24 and 21. I am widowed and I would like to use this loan to buy and sell trinkets in the market on market days.
Hello from Celestine. In my family we eat three meals each day generally. For example, yesterday for lunch we also had rice with greens and we had a cup of coffee. For lunch, we had rice again with greens and a tomato sauce, and for dinner, once again we had rice with a sauce of small peas. I am the one who does the shopping and prepares the meals. My family's favorite food is rice with meat sauce.
Hello! It's Celestine. The sickness that my family often has is the flu and malaria. I think it is the destruction of the environment here that makes the climate different from other places. I like winter season because there is a lot of food and it is cheaper. It rains and is very hot here right now and my business is not doing very well because the things I make rot very quickly because it is hot and humid.
Hello! It's me, Celestine. I get up every morning at 4:30 .m. to cook the things that I am going to sell. I eat my breakfast at 6:00 a.m. and after that, I do the household chores and get ready to go to work (I am a teacher). I come home from school at noon, eat lunch and right after, I go back to school because I still have a course to teach in the afternoon until 5:00 p.m. I take advantage of going past the market to buy the things that I need for the next day. On Sundays I stay at home to correct the homework and go to church.
Hello! It's me, Razafindrasoa. I don't have children in school so I don't have to worry about that. But I know that all the parents who do have school age children are constantly thinking about the cost of education and the cost of school supplies which goes up each year. But I find that this is normal because the cost of everything goes up here. That is life here in Madagascar and education is part of that..
Hello! It's me, Razafindrasoa. My business continues to well even though I have changed what I am doing. Because there is no school now, I am no longer able to sell snacks, thus I am selling other things. During the vacation my children are going to spend their time playing games like basketball or soccer and also helping me a little with my business. For Independence Day, we did not have a big celebration, but we ate a big meal together and attended the parade in the morning, and the festivities that the town had organized in the afternoon.
Hello! It's me, Razafindrasoa. Business is going even better this month because of our Independence Day and the people spend a lot of money to celebrate this holiday. But afterwards, things will calm down a little since they will be busy with the next agricultural season. For me, I will celebrate this holiday like all the others - we will eat different food than we normally do and the children will have good clothes. But I will budget my money as I do not want to spend too much money in just one day.
Hi, it's me, Celestine. I am happy that my business is going well and I have been able to repay the first loan installment. I also have some money left over to keep the business going. Thanks to the training that we received from the Masomboly team, I have been able to better manage my finances.
Laloa Celestine here. I am happy to receive this loan since it is helping me start a small business to make a living. This business will help me augment my sources of revenue and it will also go far towards improving the food I can sell at the school. Thank you for your help and generosity!