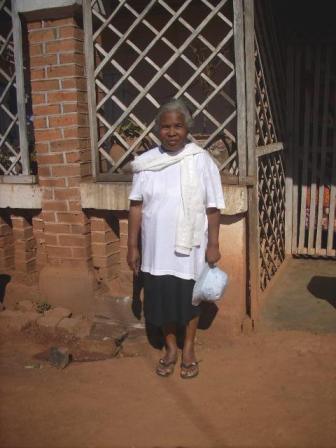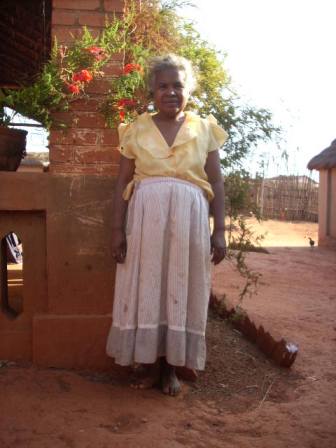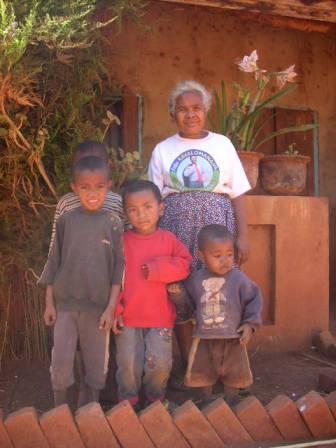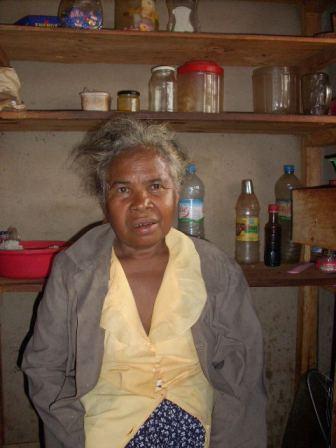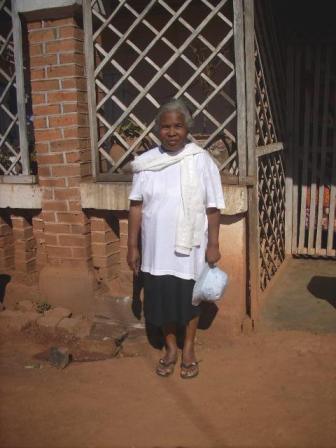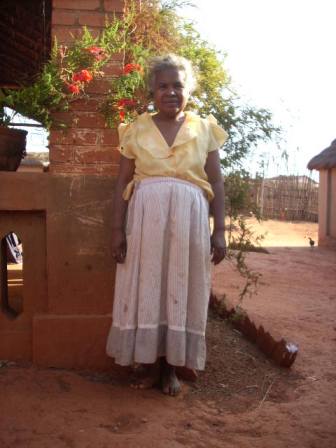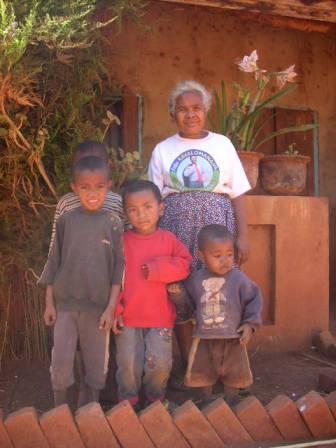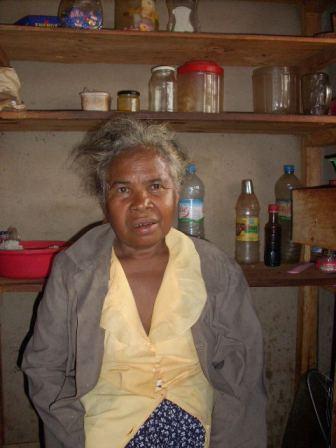 Trinkets Vendor
64 Years Old
6 Children
Single
8 Years of Schooling
My name is Razafinirina Jacquleline and I am 64 years old. I have 6 children, from 44 to 27 and I studied until the 8th grade. I want to use this loan to sell trinkets in the market.
Hello from Jacqueline. In my family we have three meals a day and at each meal there is always rice and a cup of coffee. Yesterday, for example, I was the one who did the shopping and prepared the food - it is always that way! For breakfast we ate soupy rice with chopped vegetables. For lunch, we had rice with a sauce of small peas and litchis for dessert. For dinner, we had plain rice. My family's favorite food is rice with fish sauce.
Hello, it's me Jacqueline. The illness that my family has most often is malaria. In my opinion the climate of Ambalavao is diffferent from other places because our environment has been destroyed and also, we have mountains all around us. I like winter the best because it is the period of the harvest and there is not much illness. It is the rainy season right now but that has no impact on my business which does well, since I sell things that people need on a daily basis.
Hello! It's Jacqueline; I wake up at 6am and eat breakfats because my children are the ones who make it and right after breakfast I open my grocery store. I stay there all day and even eat unch there. I close the shop at 7pm and eat dinner. Afterwards I do some accounting and then go to sleep. On Sundays i go to church in the morning and rest in the afternoon.
Hello! It's me, Jacqueline. I do not have children who go to school and I am not in school either. So, I do not know the difference between the costs of schooling this year and last year. But, for me, my parents always planned ahead for the expenses of going back to school and there was no problem with paying for the education of their children, even if there was an increase in the cost. Anyway, everyone knows that things are going to cost more each year.
Hello! It's me, Razafinirina. My business continues to go well at this time. For the vacation, my children are going to help me with sales and household chores. For the Independence Day celebration, we did things differently than we normally do. We ate chicken and in the morning we went to the stadium to watch the parade and hear the speeches of the town officials.
Hello! It's me, Razafinirina. This month of June is the richest so far because it is the end of the harvest and all the villagers spend a lot of money to prepare for our Independence Day celebration. After this national holiday, the people begin the planting season and they will spend less money for things except for seeds and other things which are truly indispensible for their daily life. For me, I will celebrate this national holiday like any other holiday: We will eat good food and the children will have nice clothes; this is because we do not want to spend too much in one day.
Hello from Jacqueline. I am happy that my business is continuing to go well. I was able to reimburse the first loan installment on time and I had enough money left over to save a bit. Thanks to the training we received I learned better how to manage my finances and I appreciate the education. Thank you for your help!
Jacqueline here. I am happy because this loan allows me to create something for myself that will allow me to support myself. With the money I will be able to satisfy the daily needs of my family and I will try to save for the future. Thank you for your support and confidence!