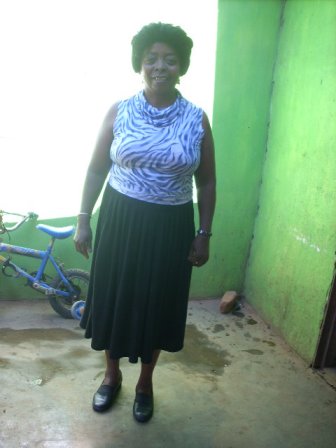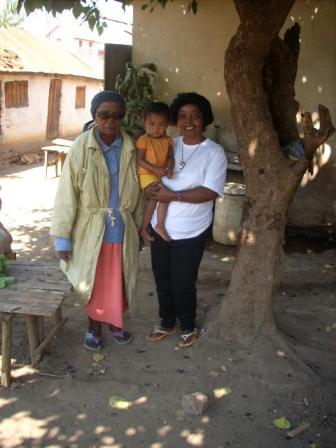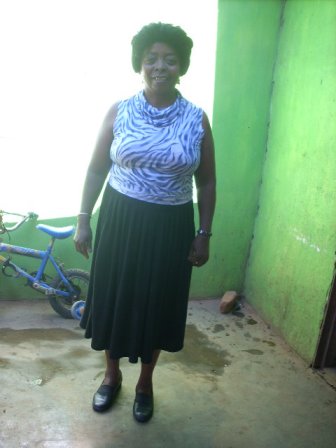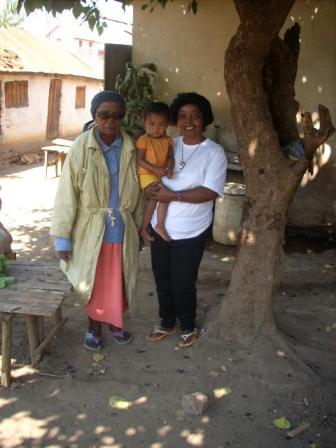 Trinkets Vendor
50 Years Old
3 Children
Single
9 Years of Schooling
My name is Razafinirina Justine and I am 50 years old. I have 3 children, 32 to 13 and I would like to use this loan to buy and sell trinkets in the market. I studied until the 9th grade.
Hello from Justine. In my family, we eat rice three times a day. I am always the one who buys the food and it is my sister who does the cooking. For example, yesterday for breakfast we ate rice with a sauce of greens. For lunch, we had rice with a vegetable sauce, and for dinner we had rice with an omelet. My family's favorite food is zebu meat (beef) with greens.
Hello, it's me, Justine. The illness tht my family has most frequently is malaria even though we use mosquito nets. The climate of Ambalavao is different than other areas because we are in a mountain basin. I prefer the summer season the most because the temperature is normal - not too hot or too cold. At the present time, it is hot and rains a lot in Ambalavao but that does not have a bad effect on my business which always goes well.
Hello! It's Justine; I wake up at 5am and clean the pigsty, clean the courtyard and take my shower. Then I eat breakfast and open my snack bar which stays open until 9 pm. I eat dinner and go to sleep. On sundays I go to church and rest.
Hello! It's me, Justine. I have only one child who goes to school but I don't think that I will have a problem because I have been saving for this for the past few months. I know that the cost of schooling has gone up a lot this year compared to last year and the same with the cost of school supplies, despite the help that the government gives. But the parents must buy these things because the children need them for their studies. It is their future!
Hello! It's me, Razafinirina. My little grocery store continues to do well because I sell the things that the people need each day. For the vacation, my children are going to spend their time playing. For Independence Day we had a different meal than we normally have and we ate together with my extended family. Also, we attended the festivities that the town had organized.
Hello! It's me, Razafinirina. My business is still going well and I believe that it will be even better this month because everybody needs something to drink for the holiday. For me, this will be a celebration like the others because we will not be able to spend more than planned because it is always necessary to think of what will happen when the holiday is over.
Justine here. I am happy that my business is continuing to flourish and I was able to repay the first loan installment on time as well. I have some money left over that I am going to reinvest in my business. Now that I received the business training from Masomboly I know more about how to economize and plan my expenses. Thank you!
Hello fro Justine. I am happy to receive this loan because it will help expand my small business and help me gain more profits. With the profits I hope to improve the life of my family and all of this is thanks to your support and confidence. Thank you!