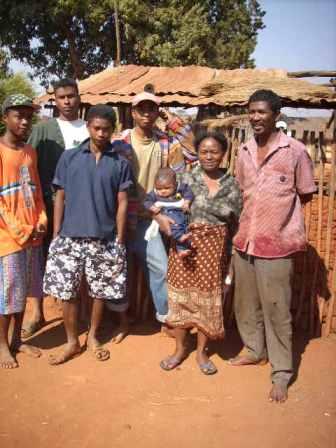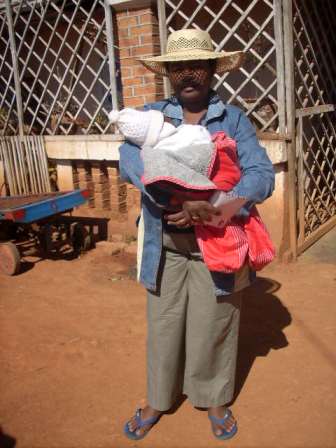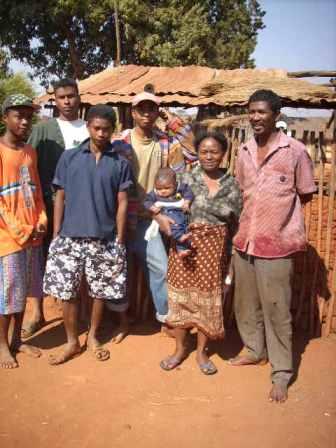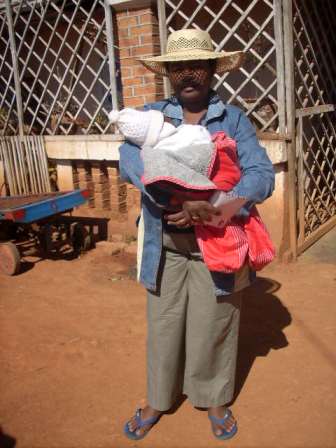 Shop owner
36 Years Old
6 Children
Married
5 Years of Schooling
My name is Razafimalala Florine: I'm 36 and I have 6 kids: 2 girls and 4 boys. Their ages vary from 4 to 17 years old. I have been living in Ambohijafy since 17 years. I am married; I have studied until year 7. I have a shop at this moment and I would like to use the loan to enlarge even more my commerce I am not happy with only the small shop but I would like to sell other things. My dream is to have a better life and that my family doesn't need anything and my kids could do professional studies and that they could make their lives without depending on us.
Hello from Florine. In my family we eat three times a day. At each meal there is always rice. For example, yesterday, for breakfast we ate rice mixed with the rest of the greens left over from the night before. For lunch, we ate rice with greens and beans and a cucumber salad. For dinner, we had rice with pork and cooked mixed greens. My family's favorite food is pork and cooked mixed greens.
Hello! It's Florine. The disease that my family suffers from most often is the cough, especially the children. It's really hot almost all year long at Ambalavao and this is why it's different. For the seasons, I like winter because the business does really well and we get more profits than right now because its the harvest period.
Hello, it's me, Florine. I get up at 5:30 a.m. to make breakfast and to go get water. After breakfast, I get the children ready for school. When they have gone, I do the housework and the laundry for the baby. After that, I go to the market to buy the food for lunch. In the afternoon, I cook. We eat dinner at 7:00 p.m. and I sleep when my baby sleeps. On Sundays, we go to church in the mornings.
Hello! It's me, Razafimalala. I have three children who go to school and they are still in primary school. For this year I find that the cost of schooling has increased but each year it is the same and thus I have sacrificed for this during the past few months to save money to pay their school entry fees. Since they are in public school I do not have to pay monthly fees, and the government helps out and pay for most of the school supplies. So I am feeling content about this.
Hello! It's me, Razafimalala. My little restaurant is going well even during vacation time. For the vacation, my children are going to stay here and they spend their time playing and helping me with the restaurant and with household chores. For the Independence Day celelbration, we went to the stadium in the morning to watch the parade and hear the speeches, and in the afternoon, the children went to the festivities that the town had organized. For lunch, we ate chicken.
Hi, it's me, Florine. Thank you for the training that the Masomboly team gave us because it has really helped us with managing our finances. I am happy that I was able to repay the first loan installment with my profits and I even have some profits left over. I have been able to manage my finances well, thanks to you and the team!
Florine here. I want to thank all of the funders who have given me a second loan. This loan will allow me to finish a ne building for a snack shop. I have added on to the smaller one I had before since I have more clients now. My business is growing well thanks to you!