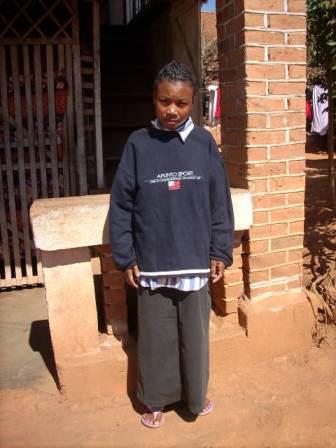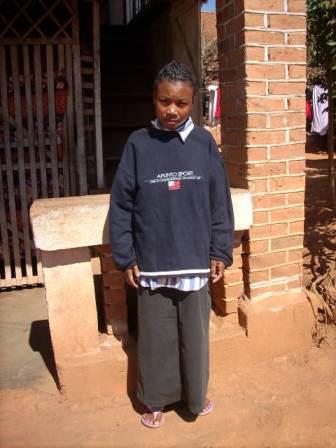 28 Years Old
5 Children
Married
5 Years of Schooling
My name is Razafindrasoa Marie Viviane. I am 28 and I have 5 kids, 3 girls and 2 boys. They are aged between 2 and 11 years. I have been living in Ambohijafy for 16 years. I am married. I have studied until year 9. I am presently a vegetable vendor, but I would like to use this loan to raise poultry. My dream is to have a better life than right now and to succeed in life in order to raise my children.
Hello! It's me, Razafindrasoa. Vacation is almost done and we are getting ready for the start of school. I have already prepared for this some time ago, because I don't want to have any worries. As for me, I think I am ready. I know also that all the prices of school supplies as well as the school fees have gone up, but this happens each year. It is not only that which has increased but the cost of life. That's not so terrible - that's life and you just have to live with it.
Hello! It's me, Razafindrasoa. My business continues to do well in spite of the weather. My children are going to spend their school vacation playing and helping me with household chores. For Independence Day, we celebrated with our family and it was very nice. We ate lunch all together and in the afternoon, the children went to watch the celebration.
Hello! It's me, Razafindrasoa. For me the month of June is the best month because there is a huge celebration, our national Independence Day. Everybody celebrates this because it is the end of the harvest and the people are happy because they have enough money to spend from the harvest. We have been able to make a good profit and will be able to celebrate like the others, but without spending too much.
Hello from Marie Viviane. Thanks to the training I received from Masomboly and the money from my loan I have been able to save some money and repay the first loan installment on time. I thank you and all of the funders for making this miracles come true for us. Thank you!
Hello from Marie Viviane. I want to thank you for having continued confidence in me and helping me with my business. I am selling vegetables now and I have been able to increase my sales of vegetables that aren't commonly found in the market because I have the money to invest in them. They have been selling very well. Thank you for your generosity and confidence and for giving me the chance to continue improving my family's life!