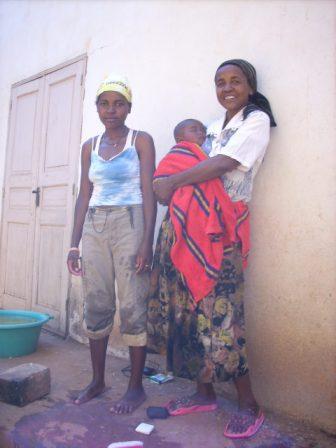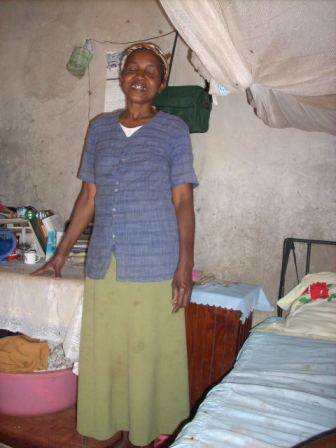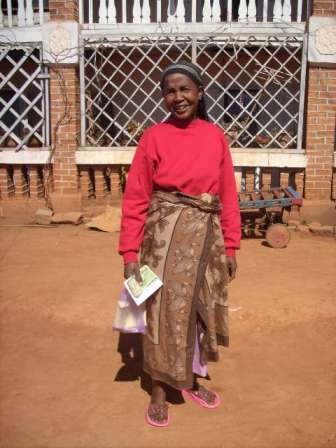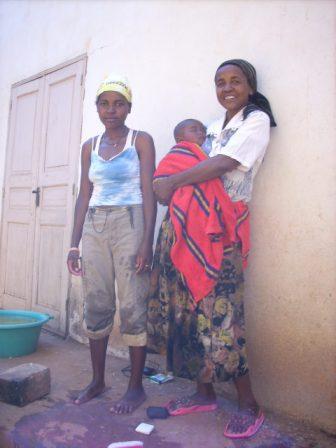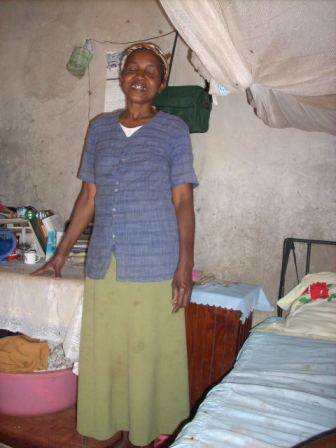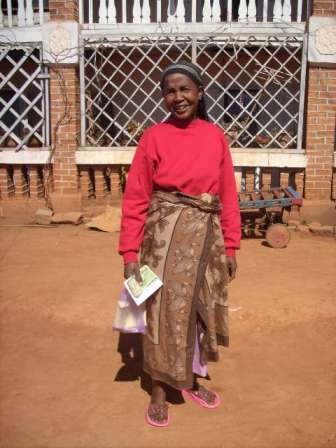 Charcoal Vendor
53 Years Old
7 Children
Divorced
9 Years of Schooling
My name is Razafindratsara Françoise. I am 53 years old. I have 7 children, 2 boys and 5 girls; their ages are from 19 to 35 years. I live at Avaramanda since 33 years. I am divorced. I have done my studies till class nine. I am a vender of charcoal right now. I would like to use this loan to improve my charcoal business because it is working well. My dream is to have a better life so that I will not be a burden on my children.
Hello! It's me Francoise. The sickness that my family often has is stomachaches and high blood pressure. The climate in Ambalavao is different from other places because Ambalavao is in a basin of mountains. The season that I like the most is winter because it is harvesting season. At the moment it is hot and it rains alot and this has consequences on my business because when it rains i cannot sell, so business isn't as good but I am still selling.
Hello! It's me, Francoise. I get up at 5:00 a.m. and go to get water. Afterwards, I make breakfast and do the housework. Then I cook the food that I am going to sell, such as manioc and sweet potatoes. Then I go the market to sell it along with the charcoal. I stay at the market all day. I do not come home for lunch, but eat at the market instead. At 6:00 p.m. I come to make dinner and then go to bed about 9:00 p.m. On Sundays I go to church in the morning, and then do ironing in the afternoon if there is not a meeting.
Hello! It's me, Razafindratsara. I have one child who goes to school but I don't think I will have a problem because I have already been saving the money for some months now. I know that the cost of schooling has gone up more this year than last and the cost of school supplies has also gotten more and more expensive in spite of the efforts the government has made. But the parents must buy these things because the children need them for school. The government only helps out for the state schools but not for the private schools.
Hello! It''s me, Razafrindratsara. Business is going well at this time. For the vacation my children are going to help me with sales and getting things ready to sell, as well as with household chores. For the Independence Day celelbration, we did different things than we normally do such as eating chicken. In the morning, we went to the stadium to watch the parade and in the afternoon we attended the celebration which the town had organized.
Hello! It's me, Razafindratsara. This month of June is the last month that business will go really well because it is the end of the harvest season. After our Independence Day, the people begin the next agricultural season and they spend less money for things other than for seeds. For me, I will celebrate this national holiday like all the others: We will eat good things and the children will wear new clothes. However, I do not want to spend too much on just one day.
Hi, it's me Françoise. I am happy because I was able to repay the first loan installment without difficulty and thanks to the training that we received from the Masomboly team, I am better able to manage my finances. My business is going well and I used the profits from this month to make the first loan repayment.
Hello, it is Francoise. I want to thank you for again giving me a chance to expand my business. I am not only selling just honey now, but I have expanded to selling hand-made stoves that are doing very well with the villagers. I am happy because the profit is more than before and I can come closer to realizing my dreams for my family thanks to you!
Francoise here. I want to thank you funders for having confidence in me again by giving me a second loan. The money that I have received will help me enlarge my business and I am happy now that I will be able to gain even more profits to spend on other things. Thank you!