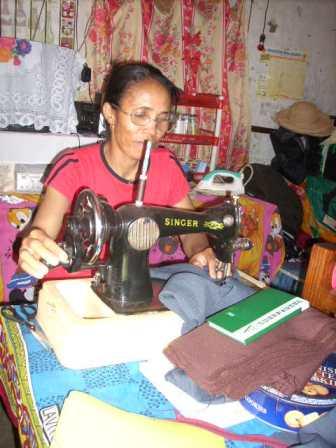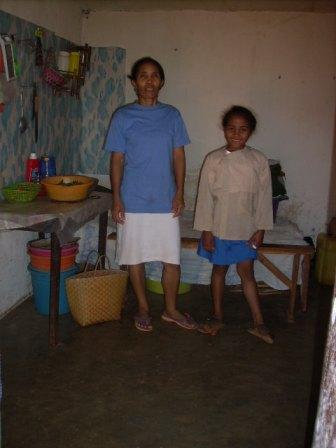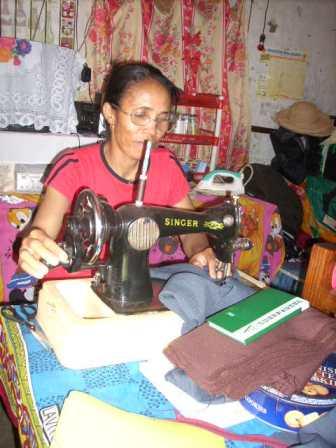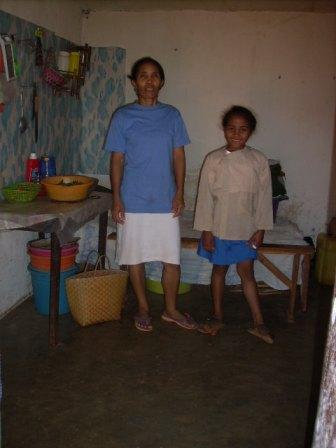 Used clothing
45 Years Old
5 Children
Divorced
8 Years of Schooling
I am 45 years old and I am divorced with 5 children, 4 boys and 1 girl. I have lived here for 12 years. I am a seamstress right now and I would lik to use this loan to prepare ready-to-wear clothes to sell in the market. My dream is to have a better and more stable life.
Update One
"Bernadette: I live in a two room house, one that serves as my bedroom and sewing room and the other is a kitchen/dining room. The walls of my house are made of brick and the roof with sheets of aluminum. I live here with my children. I must get water twice a day from the public water pump but we do have electricity."
Update Two
Hello, it's me, Bernadette. The illness that my family has the most often is a cough, especially my children. It is very hot every year here in Ambalavao and that is what is different from other places. The season I like best is winter because business does very well and one earns more profts at this time because it is the harvest period.
Update Three
Hello! It's Bernadette. We, the Malagache people like rice very much and so at each meal there is always rice. Yesterday, for breakfast we had rice with eggs. For lunch we ate it with a vegetable sauce. For dessert, we had a mango. Then, for dinner we had rice with a fish sauce. I am always the one who buys the food and prepares it. The thing my family likes to eat the most is rice with beef and greens and bananas for dessert.
Update Four
Hello! It's Bernadette; I get up at 5 AM to fetch water, then I make breakfast and clean up; after that, I prepare the children for school; I leave then to go to the market and when I return I cook and sew, i sew all day because there are always dresses or trousers to make, I am also a massager and I do that in the evening and early in the morning; we dine at 7 PM and go to bed right after; sunday is the same as the other days.