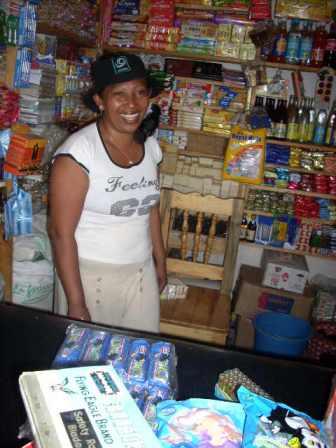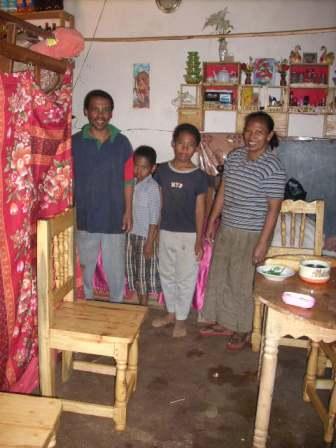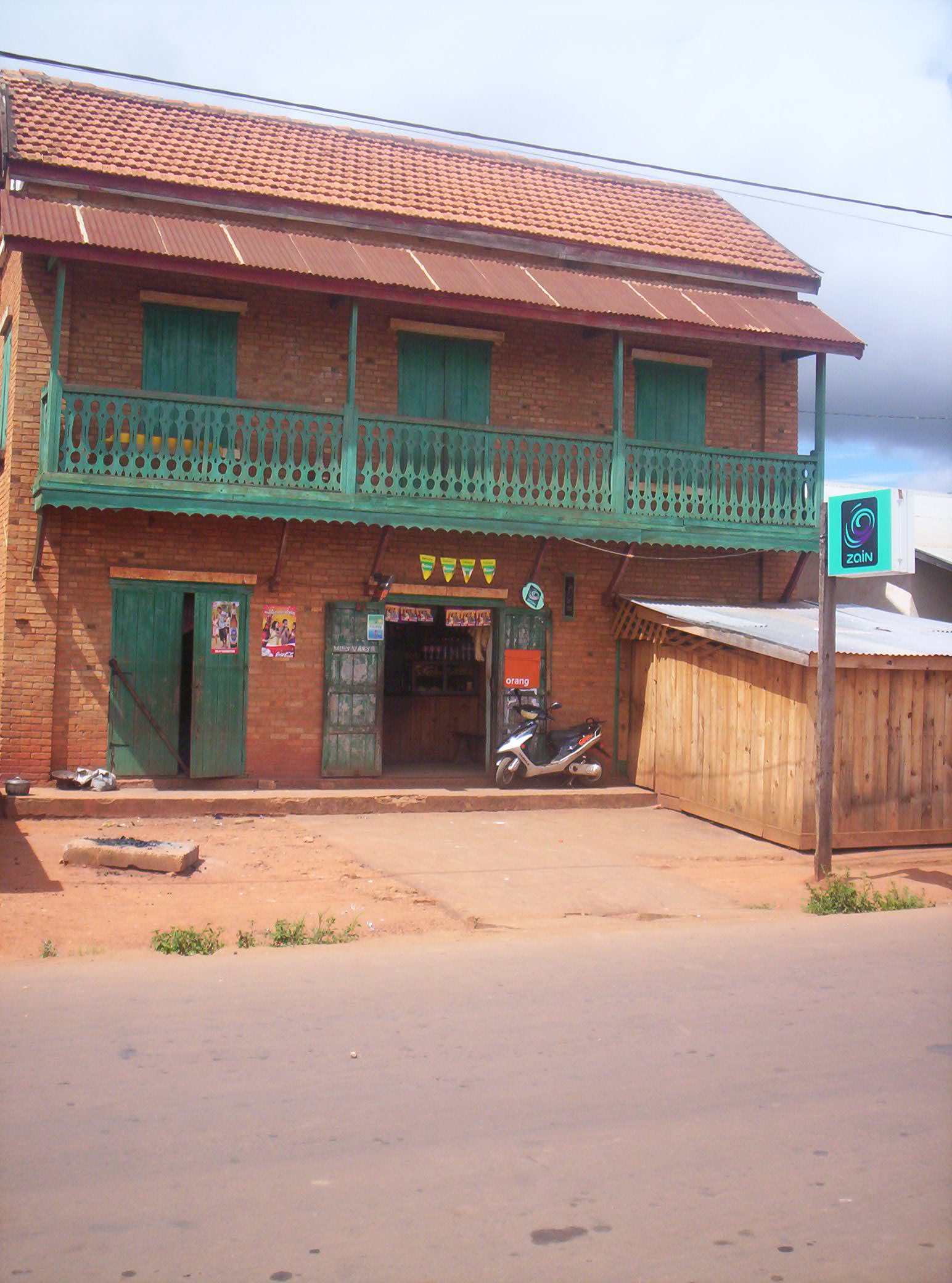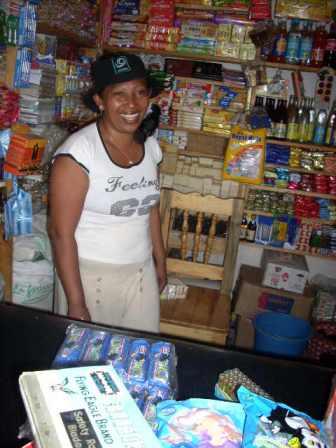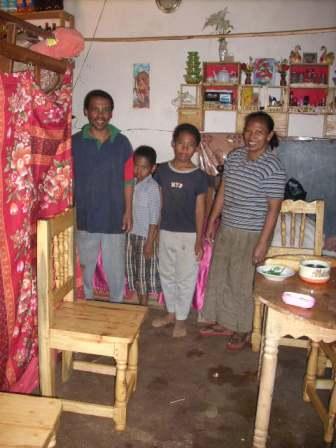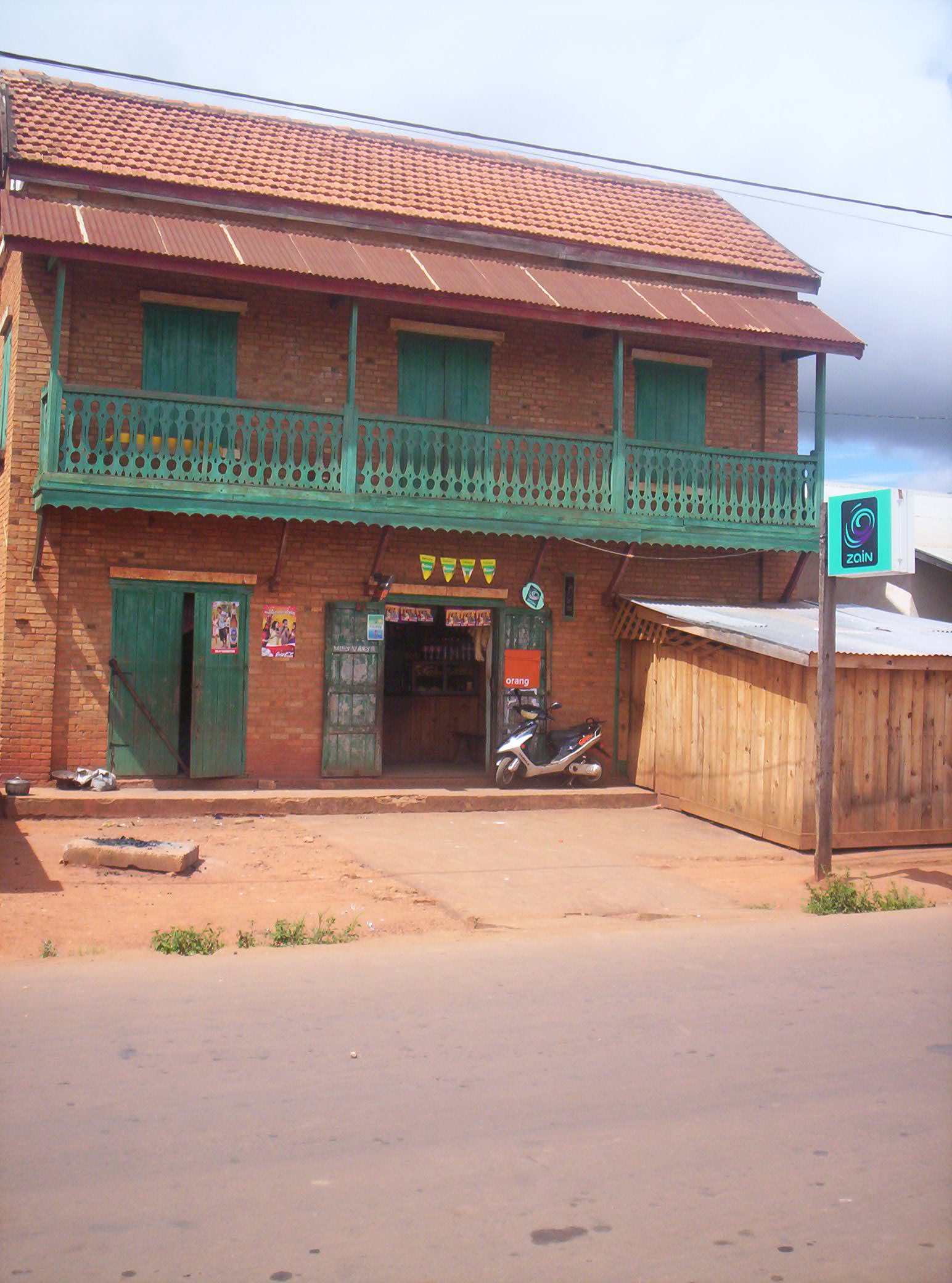 Bar owner
35 Years Old
4 Children
Married
12 Years of Schooling
My name is Rajaonirina Odette. I am married with 4 children. Three boys and one girl. I studied up until 12th grade. Right now I run a bar and snack shop and I would like to use this loan to expand. My dream is to be able to me a wholesaler for other bars and shops in the area.
Update One
"Odette: I live in a house that isn't too big since it only has two rooms. One that we use as a dining room and bedroom and the other one we use as a store. The walls of the house are made of brick, the roof is aluminum and the floors are cement. I live with my husband and our children. We have electricity but our kids fetch water once a day."
Update Two
Hello! It's me, Odette. The illness that is in our family is often fever or malaria. The climate in Abalavao is different from other places because there aren't many forests and also we are surrounded by mountains. Ambalavao is in a basin so it's normal if the climate is different. I love winter because it's the harvest time and there's a lot of food and also business is good and people have money. Now it's hot and rainy but there isn't much water. Business is working but not that well, but it's not so bad too because we earn enough.
Update Three
"Hello, it's me Odette. In my family we eat three times a day and at each meal there is always rice. There are two ways to cook the rice: soupy rice and dry rice. At breakfast and dinner, we always have soupy rice and for lunch we have dry rice. Yesterday, for breakfast we had soupy rice with eggs, and for lunch we had soupy rice with fish sauce and for dinner we had dry rice with the some fish sauce. It is always me who buys and prepares the food. The thing that my family likes to eat the most is dry rice with bean sauce."
Update Four
Hi! It's me Odette. I always start my day at 4:30 a.m., I prepare the products to be sold the mofo and the kitoza and much more and at the same time I prepare my family's breakfast, after this I get the children ready for school at around 6:30 a.m. and they leave and I do the cleaning and just after I open my grocer's shope and I stay there to sell, I leave for a bit to go to the market and when I come back I sell and I prepare lunch, we eat at 12 a.m. and the afternoon I stay at my grocer's shop and at 5 p.m. I start the preparation for dinner and we eat at 7 p.m. and we sleep at 9 p.m. My day is always like this exept on Sundays, the morning we go to church and the afternoon it's the laundry and the childrens' baths.