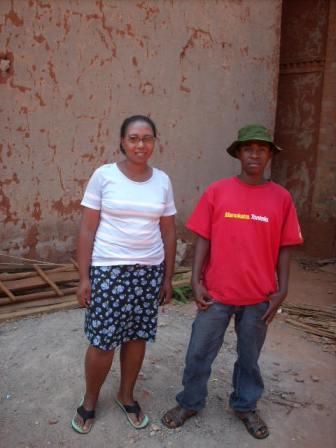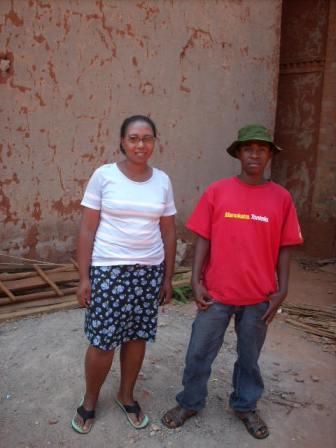 Seamstress

34 Years Old

2 Children

Single

8 Years of Schooling
Update One
Hello from Celestine. In my family, we have three meals a day. At each meal, we always have rice and a cup of coffee. For example, yesterday I was the one who did the shopping and prepared the food, and it is always like that. For breakfast, we had soupy rice with chopped vegetables and for lunch we had rice with bean sauce and litchis for dessert. For dinner we had plain rice. My family's favorite food is rice with fish sauce.
Update Two
Hello, it's me Celestine. The illness that my family often has is the headache. The climate here it's different because we are in the regions of the south. I like the winter because it's the period of the harvest and the people have money and the village people go up to town and there are many clients. At the moment, it's very hot and it rains a lot here. This has an impact on my business because the clients do not have money and I get less orders.
UpdateThree
Hi it's me Celestine; I always start my day at around 4 a.m. to finish the rest of last night's work (sewing); when I'm done, I prepare breakfast, I clean and I go fetch water; I leave the house at around 9 a.m, to go to the market to buy things for lunch, I cook lunch at the same time I sew and I spend my day sewing in general sometimes even at night when I have a lot of clothes to do.