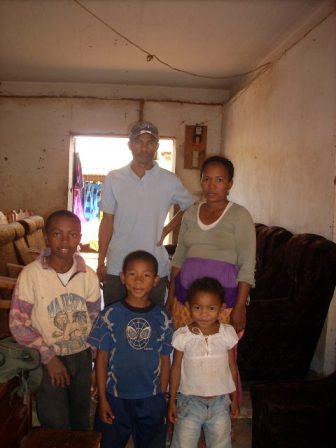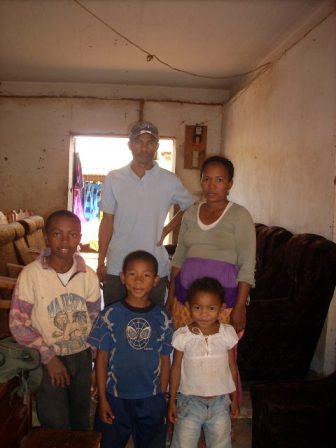 Used clothing
39 Years Old
4 Children
Married
8 Years of Schooling
My name is Rasoafara Vololohanitra Michel and I am 39 years old. I am married with 2 boys and 2 girls. I studied until 8th grade. I am a used clothing seller and I would like to use this loan to expand my business. My dream is to build a large used clothing store so that everyone will come to me to get their clothing.
Update One
Hello from Vololohanitra Michel. In my family, I am the one who always does the food shopping and prepares the meals. For example, yesterday for breakfast we ate rice with a sauce of greens and for lunch we had rice with a vegetable sauce. For dinner, we had rice with a sauce of small peas. My family's favorite food is rice with the sauce of leafy greens.
Update Two
Hi! It's Michel. My family often has the flu. In my opinion, the climate in Ambalavao is different because it is surrounded by mountains and the environment is destroyed as well. Speaking of seasons, I like it when it is hot because my business does really well. I sell lemonade and ice cream. It is hot and it rains a lot here right now and this is good news because my business does really well.
Update Three
Hello! It's me, Michelle. I get up at 5:30 a.m. and go get water. Afterwards, I make breakfast and then I do household chores. Right after that, I go the market to sell because it is at the market where I sell clothes and also furniture. I stay there all day and eat my lunch there. I come home at 6:00 p.m. and begin to make dinner. We eat about 7:30 p.m. and then I go to bed because I am so tired. On Sundays, we go to church in the morning, and the afternoon is a time of rest if there is not a meeting.