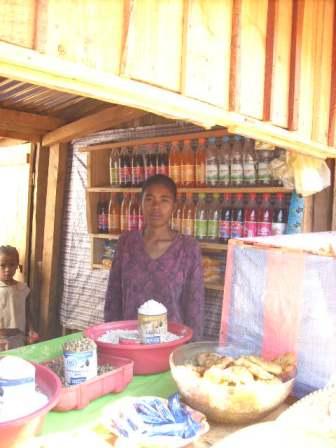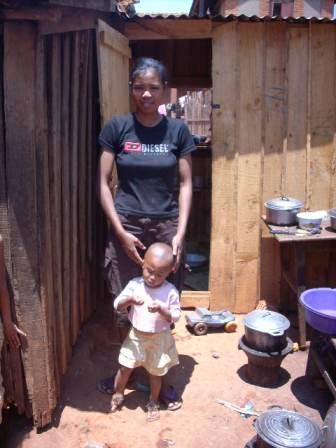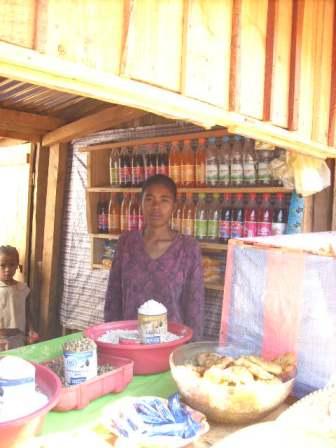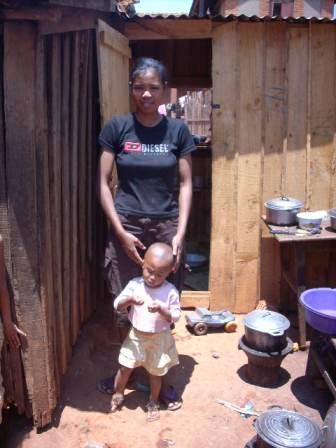 Shop owner
18 Years Old
1 Child
Widowed
8 Years of Schooling
I am 18 years old and also a widow. I have only lived here in Ambalavao for 3 months since my husband died. We have a 1 year old little girl. I am going to open a shop and I would like to use this loan to invest in that business. My dream is to succeed in my buciness to have the strength to raise my children by myself.
Update One
Hello from Sahoby. In my family we eat three times a day and I am the one who does the food shopping and it is my mother who does the cooking. Yesterday, for breakfast we ate rice with peanuts and for lunch we had rice with a vegetable sauce. For dinner we had rice with a sauce of small peas. My family's favorite food is rice with bean sauce and bananas for dessert.
Update Two
Hello, it's me, Sahoby. In my family, the illness that we have the most often are toothaches and dizziness. The climate of Ambalavao is different than other places because we are surrounded by mountains. I like summer the best because it is the vacation period and business does very well. Right now it is hot and it rains a lot but that does not affect my business because I have a little grocery store.
Update Three
Hello! It's Sahoby; I get up at 5 AM to fetch water and then I prepare breakfast, at 6 AM I go out to buy the things that miss in my grocery store and when I come back I open my grocery store and it stays open all day and it's there that I prepare our lunch; I close at 7 PM, I dine at 8 PM and go to bed at 9 PM. Sunday I go to church in the morning and in the afternoon I rest.