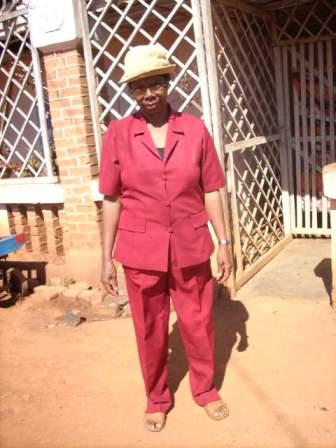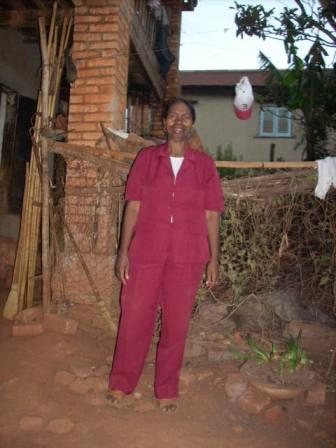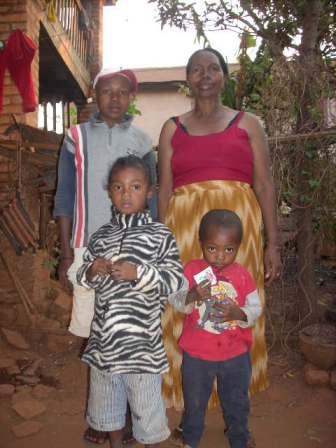 Weaving
55 Years Old
7 Children
Married
9 Years of Schooling
My name is Ratalata Marcelline and I am 55 years old. I am married with 7 children aged 19 to 33. I studied until 9th grade and I would like to use this loan to expand my sale of weavings.
Update One
Hello from Marcelline. In my family we have three meals a day and at each meal there is always rice. I am the one who buys all the food and prepares it. For example, yesterday for breakfast we had rice with greens and for dinner we had rice with sausage. My family's favorite food is zebu meat (beef) with greens.
Update Two
Hello, it's me, Marcelline. In my family, I am the one who is sick most often, because I have high blood pressure. Ambalvao has a climate which is different than other places because we are surrounded by mountains and there are no more forests. My favorite season is winter because it is cooler and that is good for my health. Also, it is the period of the harvest. Right now, it is hot and it rains a lot. That has a bad effect on my business because I am not able to sell for the whole day.
Update Three
Hello! It's Marcelline; I get up everyday at 4:30 BAM to fetch water and then I make breakfast and clean up; at 6 AM I go to church and it's after church that I go to the market to sell my fabric and I stay there all day, I return only at 5 PM to make dinner, we dine at 7 PM and I go to bed right after. On sunday I go to church in the morning and in the afternoon I take part to the meetings or I rest.
Update Four
Hello, it's me, Marcelline. I have two children who still go to school. They are inhigh school. The school entry fees are becoming more and mor expensive but children must study because it is the only way to assure their future. I have said all that because I find that the cost of schooling this year has gone up too much as well as the cost of school supplies. But I have already been saving and planning for this, even though it is a hard time of year, because it is the season of planting and everything is expensive. But I cannot complain, because I work, and it is for their future.
Update Five
Hello! It's me, Ratalata. My business continues to go well at this time even though sales have decreased a little this month. During the vacation, my children are going to spend some time with their cousins. On Independence Day, my husband and I went to the stadium to watch the parade and the children stayed at home to prepare the lunch. In the afternoon, we went to the presentation of medals.
Update Six
Hello. It's me, Ratalata. My business is going even better this month because there is the upcoming Independence Day and the people are spending a lot to buy things for this celebration. But after the holiday is over, things are going to calm down a little because they will start thinking about the next agricultural season. For me, I wil celebrate this holiday like all the others. We will eat good things and the children will have new clothes. But that's all, because it is necessary to budget our expenses. I will not spend too much, because afterwards the reimbursement is due.
Update Seven
Marcelline here. I am happy that I was able to repay the first loan installment this month and even have some profits left over. This means my business has been working well and I should not have any problems with the other repayments. Thanks to the training from the Masomboly team, I'm also better able to manage my finances.
Update Eight
Ratalata Marcelline here. I want to thank all of the funders for their confidence in giving me this loan. With the money I have been able to buy more materials for my weaving and now that it is harvest season I am able to find plenty of customers. Your generosity and confidence has changed our life, thank you for your support!