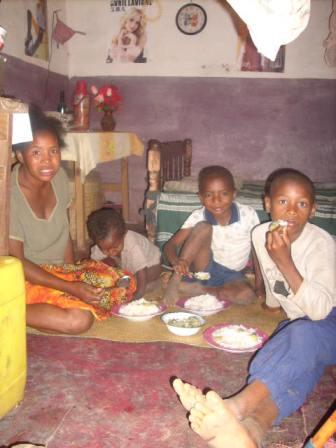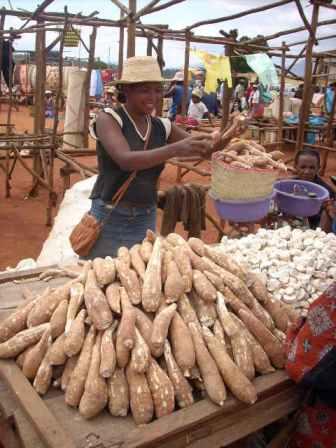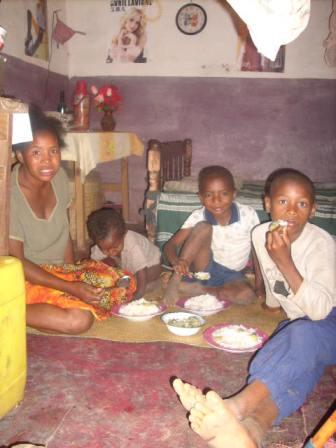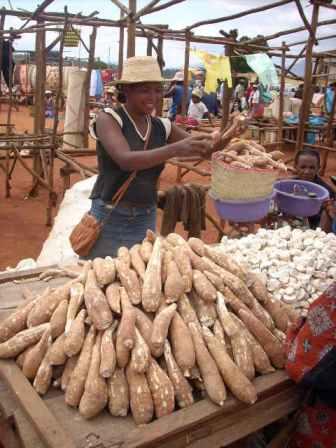 Rice vendor
27 Years Old
2 Children
Married
6 Years of Schooling
My name is Razafindramaho Florentine; and I am 27 years old. I am married with 2 children, one boy and one girl. I have lived here for 5 years. I studeid up until 6th grade. Right now I sell rice in the market and I would like to use this loan to expand that business. Someday I would like to buy my own land to construct a home for my family.
Update One
"Florentine: I live in an apartment that has a bedroom and a second room where we cook and eat our meals. This apartment has brick walls and an aluminum roof. I live here with my family. Once a day I get water from the public pump and we use both candles and gas for light."
Update Two
Hello from Florentine. In my family we eat three times a day and we never have a snack. At each meal, we always have rice. Yesterday, for breakfast we had rice with small pieces of fried beef. For lunch we had rice with a sauce of greens and litchis for dessert. For dinner we ate the same thing but there was no dessert. I am always the one who buys and prepares the food even though I do not eat at home at lunch time. My family's favorite food is rice with bean sauce.
Update Three
Hello! It's me, Florentine. The illness that my family has most often is diarrhea. The climate of Ambalavao is different than other places because there are no more forests because of brush fires. I like the rainy season the best because there is enough water and it is also the growing season. At the present time, it is hot in Ambalavao and rains a lot but that is good, even though my business doesn't do as well because we are only able to sell in the morning.
Update Four
Hello! It's Florentine; I wake up every day at 5am to make breakfast, take my shower and clean. After breakfast I go out to sell manioc, eggs and cereal in the market and stay there all day. I have lunch at the market and get home at 5pm to make dinner which we eat at 7pm. We go to sleep at 9pm. Every day is like this, even Sunday.