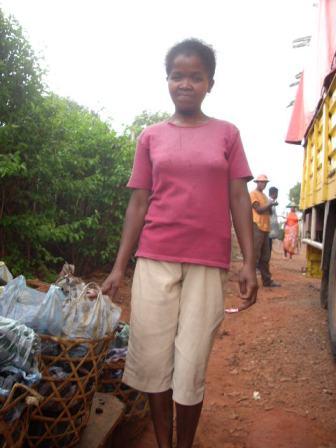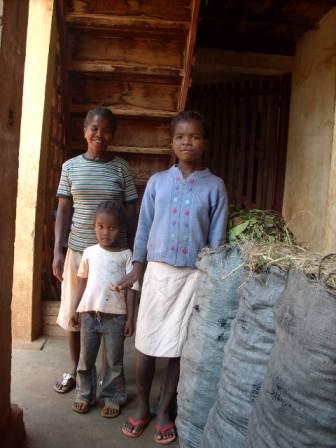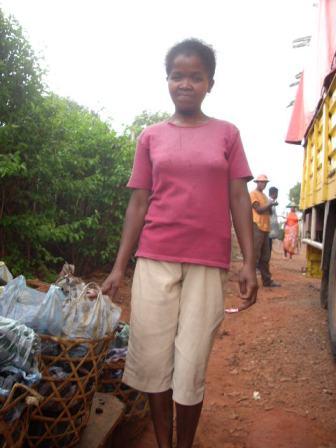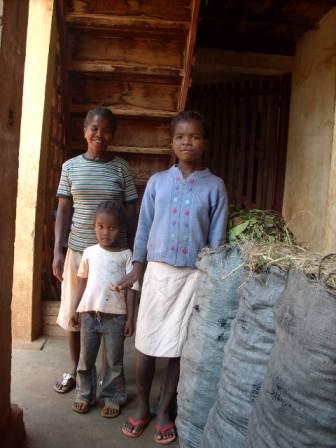 Charcoal seller
33 Years Old
1 Child
Single
7 Years of Schooling
I am 33 years old, single, with one girl of 6 years olf. I studied up until 7th grade and have lived here in town for 2 years. I am a charcoal seller and I would like to use this loan to expand my business. My dream is to become a wholesaler of charcoal so I can make better profits to support myself and my daughter.
Update One
Hello from Claudine. In my family we eat only three meals a day and there is no snack. For example, yesterday for breakfast we ate rice with mixed leafy greens. For lunch, we had rice with greens and ground pistachios, and for dinner we had the same thing as for lunch. My family's favorite food is pork with leafy greens. I am the one who shops for the food and prepares it.
Update Two
Hello! It's Claudine. The sickness that my family often has is the flu. The climate of Ambalavao is different from others because of its geographical situation and this plays a role in the climate. For me, it's the rainy season that I like most because there is more water than we usually have. Because right now it is rainy season water is abundant and we don't need to wake up early to go get it kilometers away. For business the climate is not a problem because everyone needs coal everyday.
Update Three
Hello! It's me, Caludine. I get up at 4:30 in the morning to go get water and at 5:00 a.m. I make breakfast. After that, I get the children ready for school. When they have left, I get out the charcoal to sell. I am also able to do some other things like more chores or prepare a meal. At 5:30 I bring the charcoal back in and then make dinner. I sell charcoal on Sundays as well.