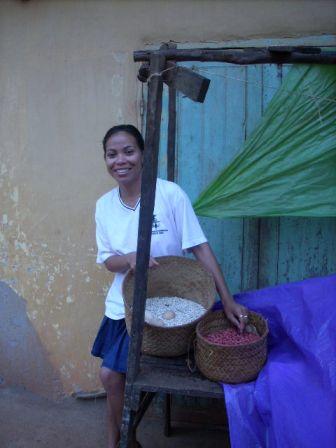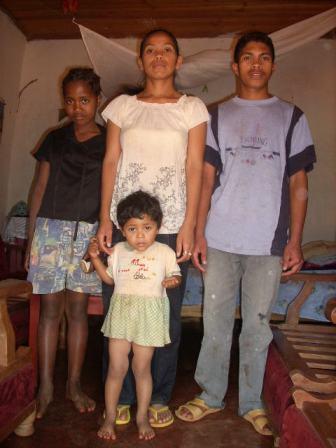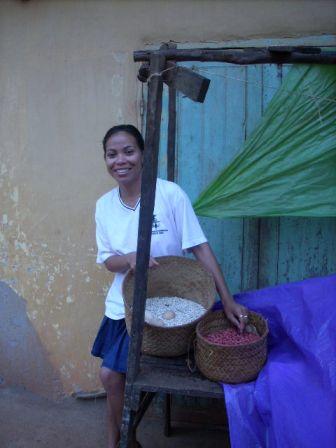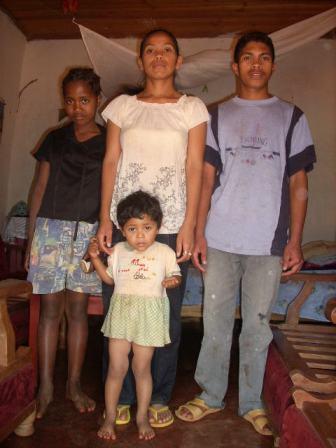 Shop owner
29 Years Old
2 Children
Married
12 Years of Schooling
I am 29 years old with 2 children of 1 and 3 years of age. I am married and I studied up until 12th grade. Right now I work at the local pharmacy, but I would like to use this loan to open my own shop to sell rice and other grains. My dream is to be able to grow this business so that I can someday be a wholesaler of grains for the area.
Update One
Hello from Anja. In my family we eat three meals a day and I am the one who does the food shopping and prepares the meals. For example, yesterday for breakfast we had rice with greens. For lunch we had rice with pork and leafy greens and for dinner we ate the same as for lunch. My family's favorite food is rice with chicken sauce.
Update Two
Hello! It's Anja. The sickness that my family often has is coughing because of the climate here. Ambalavao has a different climate because it is surrounded by mountains and this holds a big role in the climate. For the seasons, I love winter because that is the period of harvest here. The villagers are our main customers and they have money and business does well. It rains a lot in Ambalavao at the moment. This is bad for business because, like i told you, the villagers are the main customers and so now they are spending all their time with their agriculture and they don't come to the town as much.
Update Three
Hello! It's me, Anja. I get up every day at 5:00 a.m. in order to go get water. Afterwards, I make breakfast and do household chores. I leave the house at 8:00 a.m. to go to work because I work at the local health clinic. I return at noon for lunch and then in the afternoon I go back to work. I get home at 6:00 p.m. and prepare the dinner. On Sundays, I go to church in the morning and then I rest in the afternoon or sometimes go to a meeting of Masomboly.