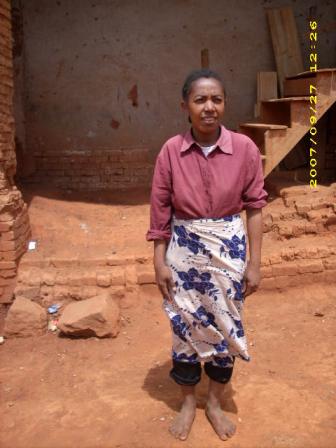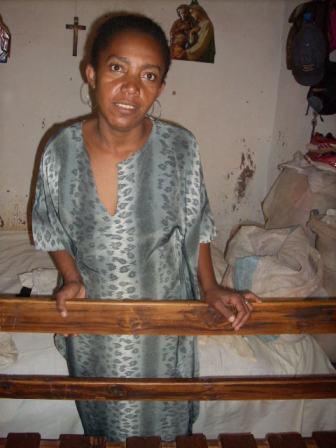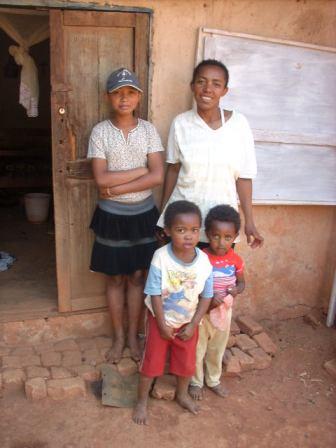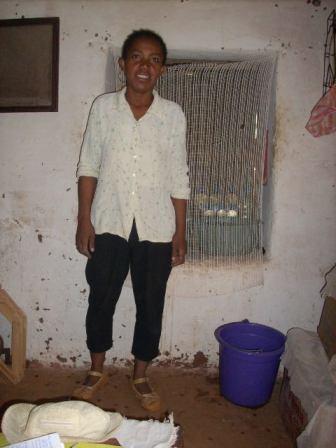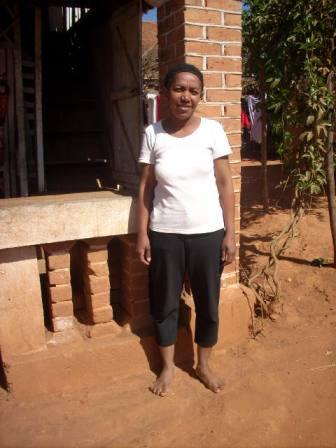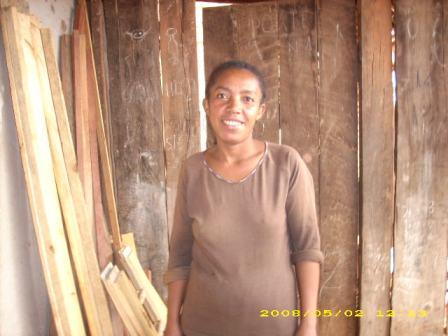 Furniture
55 Years Old
3 Children
Married
9 Years of Schooling
Update One
Hello from Ernestine. In my family, we have three meals a day. At each meal there is always rice and a cup of coffee. For example, yesterday, I was the one who did the food shopping and prepared the meals, like I always do. For breakfast, we had soupy rice with chopped vegetables and, for lunch, we had rice with pea sauce and mangoes for dessert. For dinner, we had plain rice. My family's favorite food is rice with pork and sauce.
Update Two
Hello, it's me, Ernestine. In my family, it is the children who are most often sick, often with either diarrhea or the flu. The climate of Ambalavo is different than other places because we are in a basin surrounded by mountains. The season that I like best is summer because it is not too hot and my business does very well. At the moment it is hot and it rains a lot. This has a bad effect on my business because I cannot sell for the entire day.
Update Three
Hello! It's Ernestine; I get up everyday at 4 AM to fetch water, then I make breakfast and clean up, when we're done eating breakfast I prepare my children to go to school, when they are gone, I go out to sell furniture on the side of the road because my husband makes furniture and I stay there until 11 AM and I go home to prepare lunch but right after lunch I go back to selling; we dine at 7 PM and go to bed early as well. On sundays we go to church in the morning and in the afternoon we go to the meetings or visit our parents.
Update Four
Hello, it's me, Raeliarijaona Ernestine. I have three children who go to school. They are still in primary school. I have been saving money for their return to school and I think that I have enough to pay their school entry fees and to buy their school supplies even though the cost of schooling and supplies has increased this year. I find that each year, the costs become more andmore expensive and this can be difficult for parents because sometimes they must spend more than they expected. So we must sacrifice other things to cover these expenses, but it is worth it because it is for their future.
Update Five
Hello! It's me, Rasoanireny. My business continues to do well although sales have decreased a little because the planting season has begun and the people spend more money on food. During the vacation, my children are going to visit my mother and they will stay there until school starts. On Independence Day, we went to the stadium to watch the parade and listen to the speeches of the town officials. After lunch with the family of my husband, we attended the festivities that the town had organized.
Update Six
Hello! It's me, Rasoanireny. My business continues to go well up until now, but after the upcoming national holiday, our Independence Day, this will be stop for some months because the people will have no more money to buy things other than food. But happily, I have other businesses. This year we are going to celebrate this holiday as we do each year. We get pleasure out of buying the children new clothes and eating good food.
Update Seven
Hello from Ernestine. I am happy that my business is going so well and I was able to make my first loan repayment this month and even have some money left over to keep my business going. I have been able to better manage my finances thanks to the business training that we received from the Masomboly team and I haven't had any difficulties in making the repayment. Hopefully, that will continue.
Update Eight
Ernestine here. I am happy to receive this loan because it has allowed me to buy more materials so that my husband and I can continue our furniture making business. This business has been going very well lately because it is harvest season. With the profits we can cover the costs of our family and even start to save a bit. Thank you for your support and confidence!